Full service roofing in Reading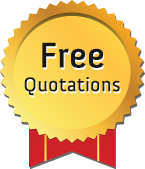 We are a roofing company with a great reputation throughout Reading. We are a reliable group of roofers that offer a wide range of services at affordable prices and, as a local company, take pride in our high level of workmanship.
We are roofers working in an expanding city with a great history. Each roof reflects this, and means it's important to hire a company like us that can manage a wide range of different structures and shapes.
What we can do for you
We're keen to make sure that no matter what the problem, one of our team of experienced roofers can deal with it. We also source the best materials that we can find, and are careful to ensure that we do so without charging our customers inflated costs. Click here to see some of the many different services we provide then get in touch to discuss your requirements.
We're a group of expert roofers, and are confident that at some point we'll have encountered a roof like yours.
We're no sales sharks. We charge a fair price and there's no risk of a pushy sales team.
We enjoy a great reputation in Reading, and rain or shine always provide service with a smile.
All the work we do comes with a free, no obligation quote and a full guarantee.
Throughout our time spent roofing in Reading, we've encountered the full gamut of problems on various roof types. We can confidently say that no matter what you might need repaired or installed, chances are we've encountered something similar on a roof near you.
We understand that hiring a roofing company is not a decision taken lightly. We know that each of our customers place a high level of trust in us when we start working on their roof, and we endeavour to ensure we reward this trust. We avoid unnecessary delays, and never settle for a quick fix.
Get in touch
We are a group friendly roofing experts that you can call today on 0118 305 9125 for more information. We'll gladly provide an obligation-free quote, and are always happy to visit a property and cast a trained eye over your roof before we do so.