Fascias and soffits in Reading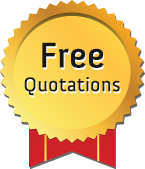 A great deal of our company's history has been spent repairing or installing fascias and soffits in Reading and Berkshire. We understand that although fascias and soffits seem a natural part of your property's structure, they actually are an important part of draining and directing rain water. Ultimately, neglecting your fascias and soffits can prove costly.
How we can help
We're an experienced company that have worked on a wide range of repairs and installations for fascias and soffits. We believe that our combination of affordable prices, professional workmanship and consistently high levels of customer service make us your natural choice.
If you're thinking of fitting new UPVC facias and/or soffits ere's a small handful of reasons why we believe we're the best option for you.
New UPVC fascias and soffits will lift the look of your home and potentially add value to the property.
We've a long list of customers, so chances are we'll have seen a job like yours on a house near yours.
We're not in the business of inflated prices so offer affordably priced and high quality workmanship.
We source the best workforce and the best materials, to ensure each repair or installation stands the test of time.
Our prices are competitive and affordable and all the work we do comes with a full and lengthy guarantee.
We enjoy a great reputation throughout the Reading area with many satisfied customers. We're keen to continue this, and always operate under the mantra of 'service with a smile'. We've always had a great relationship with our customers, regardless of whether we're hired for a small repair or an entire installation.
Call today
We'll provide a no-obligation quote for free, and will gladly visit your property at a time and date that suits you best.
Get in touch on 0118 305 9125 to learn more about how we can help you.