GRP Fibreglass roofing in Reading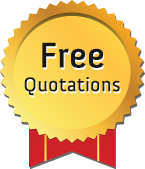 There are an increasingly large number of people living in Reading that are interested in the various benefits of GRP fibreglass roofing. Undoubtedly an investment, having a fibreglass roof installed will, over time, minimize the potential risks and pitfalls that are often found with its rival options.
Available in a variety of different colours and with a super-long life, GRP roofing makes for a fabulous flat roofing option.There again, the various benefits of a fibreglass roof become non-existent unless you hire an experienced team of professionals to install it.
Why we can help
We're a company with a wide array of experience installing GRP fibreglass roofs. We understand that each customer places a great deal of trust in us, and look to reward this with a combination of high quality workmanship and great customer service. Here are some more reasons why we believe we're the best option for you.
We've a wealth of experience installing GRP fibreglass roofs, and enjoy a great reputation throughout the region.
We are always keen to offer you a fair price. We've no interest in providing an inflated quote for our work.
We'll gladly arrange a time for one of our experts to visit your property, and provide a free, written, non-obligatory quote.
Our prices are keen and the job we do comes with an extensive and lengthy guarantee.
Get in contact
We're only a phone call away, so get in touch.We're confident that, whatever your requirements, we can offer a competitive quote for a high standard of work.
We're a friendly group of professionals who know the area well, and will be more than happy to arrange a convenient time and a date to come and assess your needs and provide a free quotation.
Call now on 0118 305 9125.