Guttering in Reading and Berkshire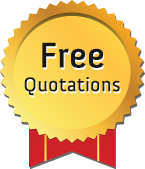 Your gutters are important. They help protect your roof, your walls and keep your property structurally sound and looking good. However over time your gutters may erode, need repainting, repairing or replacing.
We've spent years working on gutters in Reading and would consider ourselves the area's guttering experts, so we're confident that no matter what your problem may be - and whatever material your gutters are made out of - we will have a solution for you.
Why Us?
We're sure that we're the best option for your guttering needs. We only hire the best workers, and only source the best materials for your gutter. Here are a small selection of reasons why you should call today.
We understand the importance of a good job for a good price. We offer a fair quote for a fair service.
We'll gladly talk over the phone or visit your property before offering a free quote with no obligation.
We're experts in guttering, not sales. There's no risk of pushy sales or rushed jobs when you call us.
All the guttering work we do for our customer comes with a full satisfaction guarantee.
We're proud of our reputation throughout Reading - a reputation we've worked hard to create and maintain. We consistently aim to ensure our combination of expertise, customer service and affordable pricing continues to leave a trail or satisfied customers in each and every area with an RG postcode.
Find out more
We're always happy to talk to you about your guttering. You can call us today on 0118 305 9125. We'll explain your guttering options over the phone or meet with you at your property and run you through how we can help, before leaving you with a free quote without obligation to hire.