Felt roofing in Reading and Berkshire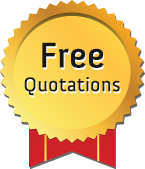 We've worked on a wide range of felt roofs in Reading. We understand that felt roofs bring with them their own unique set of requirements, and have a wide range of solutions to suit any problem you might have encountered. Whether it's a small repair or an entire installation, get in touch to learn exactly what we can do.
Torch-on felt roofing is a long lasting, attractive and affordable roofing option for your flat roof, so why not call us to discuss what can be done - and what your other options may be.
How we can help
We've a great reputation for top rate work in the area. We work hard to make sure each and every felt roof adheres to the high standards we set ourselves. Here are a few reasons why we think we're a great option for you.
We aim to make sure our prices are both competitive and affordable, no matter how small the job.
We can visit your property, cast a trained eye over your felt roof and provide a free quote with no obligation.
We have a wealth of experience in Reading and will have seen a similar problem on a roof near you.
We're not sales people. We'll offer you a quote, and our expert opinion, to consider at your leisure.
We understand that no matter what your problem, it's better to solve it sooner rather than later. We've a wealth of experience working on felt roofs in the locality. This means that whatever you need we're sure to have encountered something similar on a property near yours.
Call today
We're only a call away. We're available on 0118 305 9125 and will gladly talk you through your options, or visit your property and provide a quote. You can even leave your details on the contact form within the website and we'll happily call you.