Roofers in Lower Earley and Earley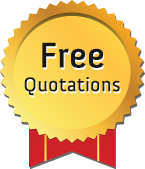 We're a professional company of roofers with a great deal of experience working in and around the Lower Earley and Earley areas of Reading. We pride ourselves on our high standard of roofing, affordable pricing and consistent levels of customer service.
We're expert roofers confident that, whatever you might need, we've a great solution for you. We understand that each customer places a great deal of trust in us, and we're always keen to reward this trust with top rate roofing.
Our roofing services
We're roofers with a wide range of different services that we can tailor to each individual customer. We've plenty of roofing experience so we're likely to have seen something similar on a roof near yours.
Flat roofs - we're able to cope with most problems on a flat roof, from felt to GRP fibreglass.
Slate and tiles - to this day the most popular roofing option, we're more than equipped to help.
Roof repairs - a large level of experience of simple and complex repairs means we're a great choice for you.
Chimney repairs - whether you need a routine inspection or a large repair, we can help.
Velux windows - we understand that a roof windows are an investment so offer a professional service.
Full re-roofing - for both flat and pitched roofing, call us if you need a roof re-roofing.
Guttering, fascias and soffits - we've got a wide range of solutions for your drainage requirements.
Call today
We're friendly, knowledgeable roofers who are more than happy to talk to you over the phone, or arrange a time to visit your property and provide a free quote with zero further obligation.
We're highly committed to your satisfaction - indeed, we guarantee it. We're available on 0118 305 9125.