Roofers in Calcot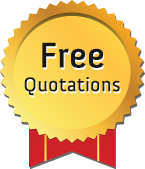 We're a long established roofing company enjoying a great relationship with our customers in Calcot. We're keen to continue our success in the area, and work hard to maintain our combination of expertise, affordable prices and great customer service.
We're expert roofers with a wide range of experience in your area. We understand there's a variety to the roofs in Calcot, but believe that extensive knowledge of the area make us the best option for you.
The roofing services we offer
We're roofers with a wide range of different services meaning that, regardless of your roof type and regardless of your problem, we can help.
Roofing services - we offer a full range of services to solve most problems.
Fascias, soffits and guttering - we can provide a range of different options for repairs and installations.
Velux windows - we've the expertise to help you choose and install roof windows.
Chimney work - we're able to help you maintain, repair or entirely replace your chimneys.
Flat roofs - we're more than capable of attending to the variety of issues that can come with a flat roof.
Slate and tiles - we're more than equipped to work on the most popular roof type.
We're roofers fully confident we've an affordable solution that you can trust. With a wealth of roofing experience within our team, give us a call to learn more. All work is fully satisfaction guaranteed.
Get in touch
We're always happy to arrange a time and date to visit your property, and provide a free quote with no obligation to hire us afterwards.
Call your local full service roofers today on 0118 305 9125.