Roofers in Twyford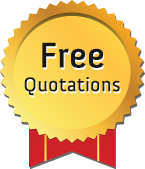 We're a well regarded roofing company with a great deal of experience in the Twyford area of Reading. This means that we know the local roofs well along with the people living beneath them. As local roofers we're always keen to provide a professional, affordable service and always source the best roofers and the best materials that we can.
Our services
We've a comprehensive range of services that mean we are more than confident we are the full service solution for your roof. If you can't find what you're looking for, call us and we'll talk you through exactly how we can help.
Flat roofs - from felt to GRP fibreglass, we've a solution for most flat roofing problems.
Full re-roofing service - from flat roofing to pitched roofing, get in touch for a new roof
Slate and tile roofing - from a single slate to an entire roof, we've got a range of options to suit you.
Fascias, soffits and guttering - we've great depth of experience managing drainage options.
Roof repairs - we've seen our fair share of roofs in need of repair in your local area.
Chimney services - we offer anything from quick inspections or complete refurbishments.
Velux windows - we can help you convert that unused attic into an office, study or bedroom.
We've long enjoyed working within the local community in Twyford, and have worked on a wide variety of roofing projects in the area. We are always keen to maintain our reputation in the area with our affordable, reliable services.
Call today
Call the expert roofers today on 0118 305 9125 and we'll gladly arrange a time and date to visit your property and provide a free written quote.