Chimney repairs in Reading
We've spent years attending to chimney repairs in Reading and Berkshire. As a consequence we understand that, while your chimney should give years of faithful service, not only does it require continual maintenance but as time passes may well require a range of repairs.
Who are we?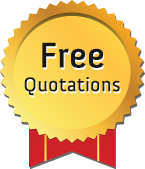 We are a team of professionals with a great deal of experience maintaining, repairing and even replacing different elements of the area's chimneys, including fitting new cowls, re-pointing mortar, fixing lead flashing and removing full chimneys.
Here are a few reasons why we're confident we're a great option for your chimney repairs.
We've a great reputation throughout Reading, in no part down to our trustworthy, professional workforce.
We're always happy to talk to you over the phone or in person, before offering you a free quote to consider.
We make sure that we offer a reliable, trust-worthy chimney repair without an inflated price tag attached.
Don't leave it too late
Ignoring problems can be dangerous and ultimately prove costly and time consuming. A regular inspection may well seem unnecessary in the short term, but in the long term could prove very cost-effective in spotting weaknesses before they become serious and potentially expensive.
We're happy to visit your property and provide you with a quote for you to consider. It's free of charge and there's no obligation to choose us for your chimney repairs.
We're available on 0118 305 9125. We're a friendly group of professionals who know the city well, and can come visit at a time convenient for you. If you'd rather, you can also leave your details in the box on this page and we can get in touch with you.