Slate and tile roof work in Reading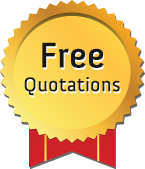 Regardless of your issue, whether it's the case of a few loose tiles or an entire refurbishment, we recognise the importance of a job that is at once affordable and will stand the test of time. We've a huge wealth of experience repairing or installing slates and tiles on roofs across Berkshire, and believe that we are the best option for you.
Why choose us?
There's a whole host of reasons why we might be your best option for slate and tile roofing in Reading.
We've a great reputation in Reading. We have worked for a wide range of local communities.
We're honest workmen, and believe firmly in a fair price for a great job.
We've a wide range of experience repairing and installing slates and tiles on a variety of properties.
Obviously your roof is an investment. No matter what the problem may be, we understand that a good job will last years so maintain a high standard of slate and tile work by sourcing the best materials, hiring the best staff, and delivering an outstanding job without a hefty price tag. We round things off with a satisfaction guarantee.
Get in touch
We're a group of friendly professionals. No matter what your slate and tile requirements, one of our workforce will be on hand to discuss your options over the phone. We can also arrange a time and date to suit you to visit your property and provide you with a free quote. Call us on 0118 305 9125 to find out more.