Roofers in Wokingham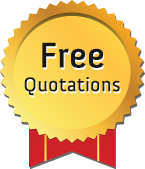 We're a long-established and well respected team of roofers with a long history of working in Wokingham. During our time roofing here, we've built up some great relationships with a variety of different customers and are proud of our local area.
We are keen to maintain our reputation, and we are experienced roofers that ensure each and every property we work on is left with a top class repair or installation that will last.
We promise to charge an affordable price, and will gladly provide a free quote, whatever your roof needs and however big or small the job.
Full service roofers
We offer a wide range of different options for you to consider. We're roofing professionals, and therefore we have extensive knowledge of most services you might need.
Re-roofing - if your roof needs replacing we can help with both flat and pitched solutions.
Chimney repairs - we can assess and repair your chimney or help with routine inspections.
Roof repairs - little or large, we've a wide range of options that are all affordable priced.
Velux windows - an increasingly popular option that we can deliver.
Flat roofs - whether you've felt or GRP fibreglass, we've a long list of previous customers.
Slate or tile - still the most popular option in Wokingham and beyond, we can help you with slate or tiles.
Fascias, gutters and soffits - we're a great, affordable option for your drainage needs.
If you can't find the roofing solution for you above, be sure to call. We're sure we've an option for your roof at just the right price for you. All work is satisfaction guaranteed.
Get in touch
We're always on hand to offer advice or to visit and provide you with a free, written quote for you to consider. Call the area's local roofers on 0118 305 9125.